Writing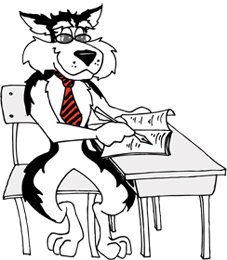 "We don't have to be on the same page to work together, but we probably should be in the same book."
– a Customer at Olde Towne Coffee Shoppe Huntsville, Alabama
I Write Speeches and Other Cool Things.
How I Help You With Speech Writing
A few years ago, I spent several minutes at an automobile dealership watching skilled mechanics work on cars. I was in awe! I barely know what a wrench is, and these automotive pros made skilled mechanical work look as easy as breathing. My mechanical skills are not the greatest, but I do generate ideas and concepts for speeches about as easily as I breathe. (It may take a few more breaths, but I also write entire speeches easily.) All work with me is 100% confidential. If you want to give me a positive shout out on Twitter, Facebook, or whatever your favorite social media is, that's great! 🙂 I will not mention our work to anyone else unless you tell me to do so though.
I can assist you in writing your speech, or I can write your speech for you. Whether I am assisting you in writing your own speech or writing your speech for you, my goal will be to develop a speech that matches your tone and your personality tailored to the group or organization that you will make your presentation for. Once we have decided to work together, the questionnaire I send you will focus both on you and the group that you are making your speech for. While not 100% necessary, a video of you speaking will help me write a speech that will match your style.
We should speak at least once by phone, before I begin writing your speech. (This is optional, but it will help me write your speech.) I will send you as many speech drafts as necessary until I have written a speech that you believe will 100% meet the needs of your audience.
I live in Huntsville, AL, USA, but you don't have to live in Huntsville to work with me.
Other Writing—Oh! You want me to write something other than a speech? We can discuss that. If you need a freelance writer, I hope that you will consider me for your project.
I have much creativity, and can generate ideas for slogans, tag lines, marketing brochures, etc. I can also write magazine articles, blog posts, and newsletter articles. I will send you as many drafts as necessary until I have written something that you believe will 100% meet the needs of your audience. (If you want me to fully develop a marketing brochure, I will need to work with your graphic designer or a graphic designer that we mutually agree on.) As for creating magazine articles, blog posts, slogans, tag lines, and marketing pieces; hopefully, my website demonstrates that I have some skill in those areas. 🙂
I can also aid you in additional writing projects that are not speech related or do that writing for you. My goal will be to write in a tone that matches your style, and your personality tailored to the group or organization that you are writing for. Once we have decided to work together, the questionnaire I send you will focus both on you and the group that you are writing for. I will work on your writing project until you are completely satisfied with my work.
My research skills are excellent, and I will be glad to research and write a report about a topic that you never seem to find time to research. Will I write drafts until you are 100% satisfied? Yes! 🙂
Why I Believe That You Should Consider Working With Me
I have devoted over 14 years to studying public speaking by attending Toastmasters meetings, giving speeches in Toastmasters, winning awards at Toastmasters competitions, making speeches to community groups, and reading books about public speaking and writing. I wrote every speech that I have given. I was initially selected among 250 (out of 5000) applicants to receive training to work as a Making It Count Speaker for Monster.com. I have attended conferences for aspiring speakers. I have written research papers at a graduate level. (MBA) I have increased my writing skills by creating this website and writing posts for my blog.
I don't believe that the accomplishments I've mentioned in the last several sentences are the most important reason that you should consider working with me though. The most important reason that I believe that you should consider working with me is — I love helping people become better speakers as much as The Beatles loved making music and Michael Jordan loved playing basketball for the Chicago Bulls.

I will bring that passion to the work that we do together.
Who I Work With
Do you have a positive speech that you want to give to the world about yourself, your business, your school, or your organization?
Would you give that speech if you could only find the time to write it?
Do you find that each time you sit down to write the words just don't seem to flow?
Are you a person who speaks fluidly out loud, but has trouble putting what you are saying down on paper?
Do you write your own speeches, but want some suggestions or feedback about a speech that you are working on?
Are you finding it difficult to generate ideas for a tag line or slogan for your business?
Are there things that you need to research, but don't have time to research?
Do you just want the speaking dude with the humorous dog website to offer you a few speech writing tips?
Working Together
Step I. We Determine If We Are The Right Fit For Each Other
I will send you a brief questionnaire to complete.  After I receive your questionnaire, we will speak by phone or email to see whether our goals and work styles align. (If you live in the Huntsville, AL area we can meet in person.) (To begin Step I, please complete the form on my contact page.)
Step II. Here's How I Earn Part of My Writing Income
At the end of our work, there's a Pay What It's Worth Pricing component of what we accomplished together. I'll ask that you decide the value of what you've received and pay what it's worth. I'll send you an invoice for $0.00.  No, you won't owe me $0.00, but if you believe that my work was worth more than my hourly rate, then I hope that you'll pay the difference. Your Pay What It's Worth Pricing invoice will be due within 30 days of when you receive the invoice. For more information on how I get paid, please scroll down 300 pixels. 🙂
I'll look forward to working with you. Your satisfaction is 100%+ guaranteed, and if you don't believe that I provided the value you paid me, I will refund the difference to you up to 100%. For more information on my pricing and guarantee, please go right here.
Bonus—The Speaking Husky is a Social Business Enterprise—I will donate three percent of what you pay me to a nonprofit organization that you choose. 🙂
I Have One Writing Package
I had a variety of coaching packages.  The details of each package contained enough words to stretch from Hong Kong to New York City.  Was this verbosity confusing?  I believe that it was.
Here's what I do now—I charge a flat rate of $50 an hour. (In USA dollars.)  If you believe that our work together was worth more than $50 an hour, then you can pay me more when we've completed our work together.  (Please see Pay What It's Worth Pricing.)  I hope that you'll believe my work is worth more than $50 an hour. 🙂
How The Writing Package Works
Once we've decided to work together, I'll send you a questionnaire to complete. I'll use your completed questionnaire as a template for my writing. After I complete a draft of your speech or other writing project, I'll email you the draft. (Please go over the draft like someone who is packing the backup parachute for his or her best friend. 🙂 ) If you like what I've done—Yay! We're through with your project. If you don't like the first draft, please let me know what you'd like tweaked and I'll change my first draft for a whopping total of $0.00. (After my first revision, I'll charge $50 per hour for my second revision.)
Now, is the time that you ask; "Is it worth it to pay Bill this much to write for me?"
You may want to ask, "How much is saving my time and reducing my stress level worth?" You might also want to ask, "Are these prices fair?" You know the answer to the former question, and I hope that the next section helps you answer the latter question.
The 2014 Writer's Market Deluxe Edition Says That the Average Price of These Writing Services Are Approximately:
Blog Posts—Prices vary, but the average cost of a post is $100 an hour.
Copywriting—$85 per hour.
Fact Checking—$50 an hour.
Magazine Articles—$1.15 a word.
Newsletter Articles—$80 an hour.
Speech Writing—$90 an hour.
This Will Work Best If…
Do you have a positive/altruistic message to take to the world? Would you like a positive/altruistic speech given to your organization? As cliched as it might sound, my goal is to take a positive message to the world and to help others with a positive message take their messages to the world. I know, not everyone agrees about what is positive and what is not. That's why we will talk by phone before we work together.
Hey! This Will Really Help Me… Help You!
(Yes, I do like the movie Jerry Maquire.) While I can write for you with little notice, this is not how I work best. Hopefully, you will be just as happy with the last minute work I do, but I don't think I will be. So, if possible, please begin your work with me as soon as you know you want to work with me. (A few weeks notice would be great, even more notice would be greater.) Thanks!