Pricing, Guarantee, and Payment Options
Pricing and Guarantee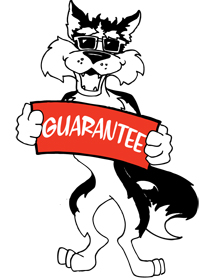 My goal is 100% + customer satisfaction in everything that I do. I will work very hard to exceed your expectations. Remember… you are the boss here. Your satisfaction with my work isn't just a marketing promise — your satisfaction with my work ultimately determines what my income will be.
Payment
I charge $50 per hour for my services. (Besides speaking, and I'm on sabbatical from that.) At the end of our work, there is a Pay What It's Worth Pricing component of what we accomplished together. (Please see the next heading) At the end of our work together, I'll send you an invoice for $0.00.  No, you won't owe me 0.00, but if you believe that my work was worth more than $50 per hour, then I hope that you'll pay the difference.
I'll look forward to working with you.  Your satisfaction is 100%+ guaranteed, and if you don't believe I provided the value you paid me, I'll refund the difference to you up to 100%. While we're working together, I'll send you an invoice at the end of each week that I work for you. The invoice will be due in one week. Please pay your invoice(s) on time. 🙂 If you can't pay your invoice(s) on time, please let me know and we can work something out.
Why Do I Use Pay What It's Worth Pricing?
I think, most pricing systems are inefficient. Something billed at $200.00 per hour may have a value of $100.00 per hour to some clients and have a value of $500.00 an hour to other clients. Only you can decide how much my work is worth. Will the way that I work with each client be the same? No. To me, it makes sense that you may value our work differently than anyone else.
If after we have worked together, you are not sure how much you should pay me, here is something that might help—think about what anyone who charges you by the hour charges you and compare the value you receive from that person with the value you just received from the report(s), phone call(s), writing, speeches, or in person meeting(s) you had with me.
Some professionals who probably charge you by the hour: Doctor, dentist, lawyer, accountant, mechanic, CPA, psychologist/psychiatrist/counselor.  I know that none of these are exact comparisons, but if you're stuck on how much to pay me, hopefully this will help.
Payment
I take payments through PayPal. (You can use PayPal without setting up a PayPal account.)   What?  You loathe PayPal?  No problem, I'll figure out another way for you to pay me. ( My invoice will have a link to follow for you to make your payment. If you want to pay with something other than PayPal, please let me know in advance though.) Thanks!