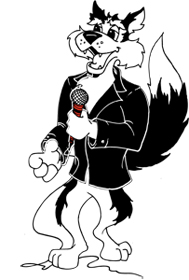 Why the How to Overcome the Fear of Public Public Speaking Video Series Has Been Postponed
Before I say anything else—I hope that you benefited from watching the videos as much as I enjoyed writing and shooting the videos.
I stopped The Speaking Husky video series, "How to Overcome the Fear of Public Speaking," because of sheer terror!  Not really…  Over a year ago, I decided to run two businesses at once.  It took me a year and a half to figure this out, but I can run two businesses at once as easily as Prince William, Kate Middleton, and Prince George can leave Kensington Palace without being surrounded by a plethora of paparazzi.  (Okay, I know on the date of this post they don't live in Kensington Palace, but they may live there when you read this. 🙂 )
While managing The Speaking Husky and Rock, Read, And Roam!, I didn't schedule time to update my blog. To make my life more manageable, and to allow time to do cool things like update my blog, I've temporarily closed Rock, Read, And Roam! too. I do believe that what I receive will be equal to what I give. I hope that these changes will allow me to share more useful information with anyone who drops by my blog. Yes, to the surprise of no one who has perused my website, part of the title of this post comes from The Beatles song, "The End." 🙂
Will I open Rock, Read, And Roam! again? Probably…reason—because I'm insane! If Steve Jobs, could run Apple and Pixar simultaneously…
Thanks for your support! 🙂 Thanks for stopping by!


Similar Posts I've Written: